VISITING JESPER AMBROSIUS IN DENMARK:
"AS THE WORKPLACE EXPERIENCE TEAM, WE TRY TO MAKE OVER 30 NATIONALITIES FEEL AT HOME AT OUR LEGO OFFICES."
In "The World of…" we're flying around the world to visit inspiring individuals in the facility management field. This month we're in Denmark with one of the most playful organizations in the world: LEGO. Who didn't play with LEGO toys as a kid?! Obviously, we wanted to know more about what it's like to work for this Scandinavian brand, so we spoke with the Director & Head of Workplace Experience. He leads a fairly new team, that has the job of figuring out what the "LEGO Workplace Experience" actually is.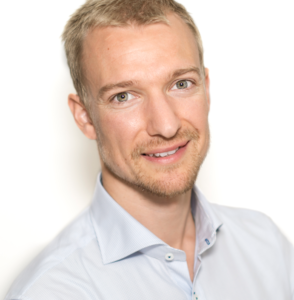 YES: Please start out with telling us a bit more about the LEGO offices and your role in that.
Jesper: "So, in my role I lead the Workplace Experience team on a global scale. LEGO has several sales offices as well as hubs (the bigger corporate offices, red.). The hubs are located in London, Singapore, Shanghai and Enfield (close to Boston) aside from Denmark. We have overall daily responsibility for these hubs when it comes to workplace and facilities management. LEGO also has global sales offices. However we don't run everything for these properties as those are smaller offices and usually do not even have a facility manager. Our team is still quite new, as we only started out about half a year ago. We have big plans for the next three to four years."
Y: What exactly is the LEGO Workplace Experience?
J: "To be honest, we haven't figured that out yet. The idea started about a year ago when we sat down with the strategic team. The hubs in London, Singapore and Shanghai were in business for five years and we wanted to know whether the hubs lived up to the expectations. Also, we notice that we needed to seek change in order to stay competitive when it comes to attracting and retaining talent. We identified about ten initiatives that we wanted to run in order to create something what we then started to call LEGO Workplace Experience. Facilities then created a multi-disciplinary team that was able to work on that. We are critically reviewing our office spaces from an employee experience perspective. At the same time we try to figure out what the LEGO Workplace Experience should look like."
Y: That's an exciting journey! What type of professionals are part of the multi-disciplinary team?
J: "We look at three different layers of workplace experience. The first one is the physical environment including design, the second one is the digital environment and support and the last one is behavior as this says a lot about people's preferences and comfort. IT is the only player that's not actually part of the team, but is one of our key stakeholders. The teams consist of specialists in every one of the layers we're working on. We work with a subteam of engagement and change managers that are working on the delivery and implementation of the so-called LEGO Ways of Working. The LEGO Workplace Experience is not just about a cool office but also about how we work together.
Working in Subteams
That's also why we work with a subteam of hub managers that are helping to bring the community alive at the different hubs. Furthermore, we are working with a subteam of project managers to deliver all physical workplace projects. Last but not least, we have a subteam of designers – these are mostly external partners. With these different types of professionals, we cover all three layers of the workplace experience and with that we really touch everything from creating the physical environment to engagement by our employees resulting in an optimal employee experience hopefully. At the end of the day, we really want to give our colleagues a positive workplace experience and it's very important that it's also fun and playful. At the end of the day, we're one of the world's leading toy companies so it has to reflect fun!"
Y: How do you know that the LEGO Workplace Experience is going to deliver the results that you expect? Do you also perform measurements?
J: "Well obviously we're going to have to justify why we do what we do and what our plans are. So, to do that without putting the emphasis on us being a cost center, we will need measures to back that up. We are definitely looking for a way to perform measurements regarding the different elements of the workplace (experience). But I feel like there has not been a lot of evidence in measures within the workplaces in general just yet. I think everyone is trying to figure that out as workplace management is a fairly new concept to a lot of us still. We are already doing a lot of research at LEGO. For example to try and grasp the impact of the workplace on attracting and retaining talent. As this is one of the main objectives of creating the LEGO Workplace Experience, we do want to know what the effect is but that's still difficult. We have been doing qualitative research but would definitely want to get a bit more into randomized control surveys as well."
Y: It seems to me that you have a lot going on, how do you handle all of that? What does a week at the office look like for you?
J: "I do have a global position which means I do have to travel a bit as well. Furthermore, my main task is to remove the road blocks for my team and to inspire them. I think that it's really important to inspire the team, it has been proven that most employees leave because they don't align with their supervisor and I don't want to be one of those. Other than that, I try to interact with the teams at the different hubs and sometimes also with the local stakeholders. I also schedule time in my agenda to think about our direction: should we change direction for example and are we all still aligned?"
Y: Last but not least: what is most fun to you in your daily work?
J: "I feel like I'm involved in a "man on the moon mission". Everything we are working on is completely new to LEGO and that just feels awesome. No one really knows what the LEGO Workplace Experience really is. Or what it will look like in five years from now. But we're about to find out together over the next months and years, which is really exciting."