VISITING MARGOT VAN SPAANDONK IN ABU DHABI:
"60 YEARS AGO, IT WAS JUST DESERT. WE CAME A LONG WAY AND NOW WE WILL FURTHER DEVELOP THE PROFESSION."
In "The World of…" we're flying around the world to visit inspiring individuals in the facility management field. This month we're in Abu Dhabi at one of the most prestigious facility management companies in the country, where Dutch native Margot van Spaandonk is the HR director. With her many years of experiences as an HR director in the FM field, we were really eager to learn more about her vision on our sector and of course her experiences in the Middle East.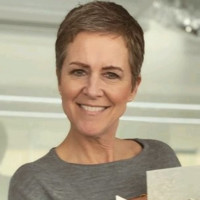 YES: To start off, can you tell us a bit more about your role and the type of company that you are working for?
M: "Of course, so I work as an HR director for a local organization that focuses on facility management and hospitality services. I emphasize on "local" because we are a company that is locally owned and we are not an international or multinational firm. Our organization has about 800 employees and our services are focused on VIP clients, which makes our work very special and interesting. We service extraordinary properties such as the presidential palace in Abu Dhabi. To give you an idea of what we do exactly: we provide (mostly technical) facility management services for these types of buildings and we provide hospitality services that are very comparable to the services you would find in a hotel. Our focus is on the managerial part of facilities management and we work together with 3rd party service providers who deliver manpower."
Y: I think it's amazing that you guys make a combination between facilities and hospitality. Because I think on a global scale this is still quite rare. You have a long history of working as an HR director within the facility management sector. Do you see any differences between facilities management in Abu Dhabi as opposed to other countries such as The Netherlands?
M: "You will not be surprised that facilities management is a developing sector with a very technical focus. In The Netherlands for example, facilities management is very advanced. And to reach that level in the Middle East, we still have a long way to go. The aim is to implement western standards when it comes to facilities management. But this isn't easy when you are working with many different people from different cultures. Or people who do not come from a high-end facilities background. So, it is all about sharing knowledge to get the facilities sector at a higher level. Slowly but surely we are getting there."
Y: I know that locals very much value trust and confidentiality. Does that complicate bringing facilities managers from other regions than the Middle East?
M: "Yes and no, we do really want to bring in new knowledge so that means that we have to compromise a bit. You have to introduce people to local customs and it asks adaptation and flexibility from everyone involved. Trust is something that people have to earn. Of course, we guide our employees and help, but eventually it is up to every individual to earn the trust of the local clients."
Y: Do you notice that your job has changed compared to what your daily tasks and duties were in The Netherlands?
M: "Content wise my job changed a lot because in The Netherlands I was working on a much more strategic level. Now I'm also involved in operations quite frequently. For example: I'm working on setting up a new business unit and usually I would leave it up to others in my team; in this environment however I am taking the lead. I think a lot of that has to do with the trust factor over here: you have earned trust hence they want you to be involved instead of just delegating it to others. Another huge difference with The Netherlands is that many people work 6 days per week, especially in operational positions. Part-time work is non-existent, so the culture when it comes to work/life balance is very different. Over time however, many companies have moved to working weeks of 5 days. In our company we have people working both 6 days and 5 days."
Y: How did you end up in the Middle East?
M: "I wanted to go to Istanbul, Turkey. But because I didn't speak Turkish fluently so I didn't succeed to find a job. Then someone approached me and said: wouldn't you consider working in the Middle East? I never really thought of that really. But I liked the idea so I did more research. I asked a few people in The Netherlands whether they had connections in the Middle East. Which they had, and the rest is history. A lot of things out here are very much trust and relationship based. I would say that applying for a job as an expat is quite difficult when you don't know anyone. I landed my first job via one of my acquaintances and that's how it all started. This is now 8 years ago. Currently I am in my 3rd job in the United Arabic Emirates (UAE) and no, I don't think I will ever return to The Netherlands. It would just be too difficult to adapt, for many reasons."
Y: And off you went, how were the first months of living in another country?
M: "Interesting, to say the least. In my first year I went to countries such as Afghanistan, which was a very exciting experience. The way in which people do business and engage with each other was very different. I didn't have any experiences as an expat, so I didn't really know what was going to happen until I was in the middle of it. I feel that it's super important to understand the local culture right away, understand how and why people do what they do, how they work etc. and make sure you fit in, because at the end of the day you are a guest in another country."
Y: And just like in your earlier career, you ended up with a facilities management organization again. Can you tell me a bit more about developments? What do you expect in the facility management sector in the Middle East for the next couple of years?
M: "I think there will be a lot of developments within facilities management. Even though the market as a whole is struggling a little bit at the moment, our organization is doing well and I think the market will pick up in the near future, especially with events such as Expo 2020 coming to the UAE. If you think about the fact that only 60 years ago, before oil was found, UAE was just desert and desert life. The economy was depending on fishing and a declining pearl industry. But look at what these people have built up in just 60 years' time. I'd say that is pretty amazing. Entire cities have risen from nothing. So, I am definitely positive for further development over the next couple of years. You can state it like this: you can build Burj Khalifa, but then you have to maintain the building so it will stay that impressive over time as well. We are having all those beautiful buildings and structures and now it is up to the facilities management industry to maintain the status of these buildings, so a lot of work is set out for us."
Y: What will be the primary focus point for the next couple of years?
M: "If we look at The Netherlands, we see that facilities management is developed in a way that operations is extremely efficient in keeping costs as low as possible while maintaining quality at a high level. I think there's an opportunity for us to do the same. We also want to develop our technical facilities management. That that helps us achieve an even higher quality level while keeping the costs under control."
Y: Finally, what would be your tip for others wanting to move to a different country?
M: "Don't expect too much, then you leave room for the country to surprise you in a positive way. If you step into the adventure with all kinds of expectations. It's probably going to be different in real life and you set yourself up for disappointment. Without any expectations and the drive to make it work, you will achieve great things."